38o INTERSTIZIO 12 agosto 2017
---
Studio Visits (Ex Situ) 16
An interstizio event
Another session of open-call, communal studio visits—ex situ, that is—took place at Centotto on Saturday, 12 August 2017, from 4.30-8pm.
Presenters: David McDonough, Meg Atkinson, Katherine Powers, Bethany Makes Poetry, Susan Stillman, Jeanne Tremel, Robert Egert, Eliot Markell, Cathy Diamond.
For more information about these gatherings, see Definizioni. The images below are also somewhat explanatory.
Outside of receptions and other announced gatherings, visits to Centotto are by appointment only.

McDonough

McDonough

Atkinson

Atkinson

Powers

Bethany Makes Poetry

Stillman

Stillman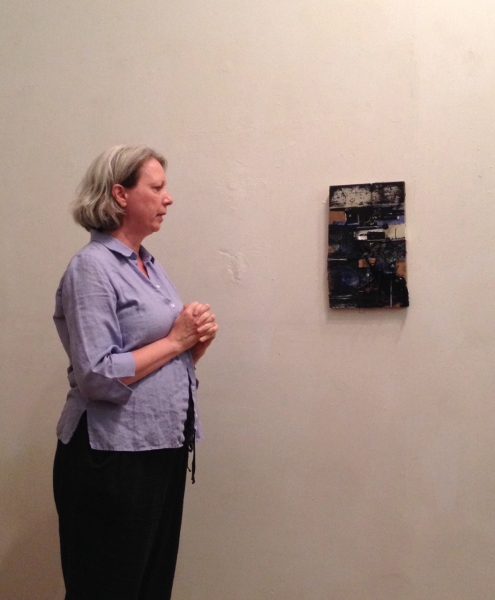 Tremel

Tremel

Egert

Egert

Markell

Diamond

Diamond